Weave the People is a B2B, SaaS startup devoted to helping its clients people find their sense of place in an organization. Working closely with individual clients, Weave customizes a survey and sends it out to the client's people and then creates visuals out of that information using its software. In this way, it can spotlight individuals strengths, spark connection between individuals, and help cultivate a sense of place and relationship for every member of the client organization.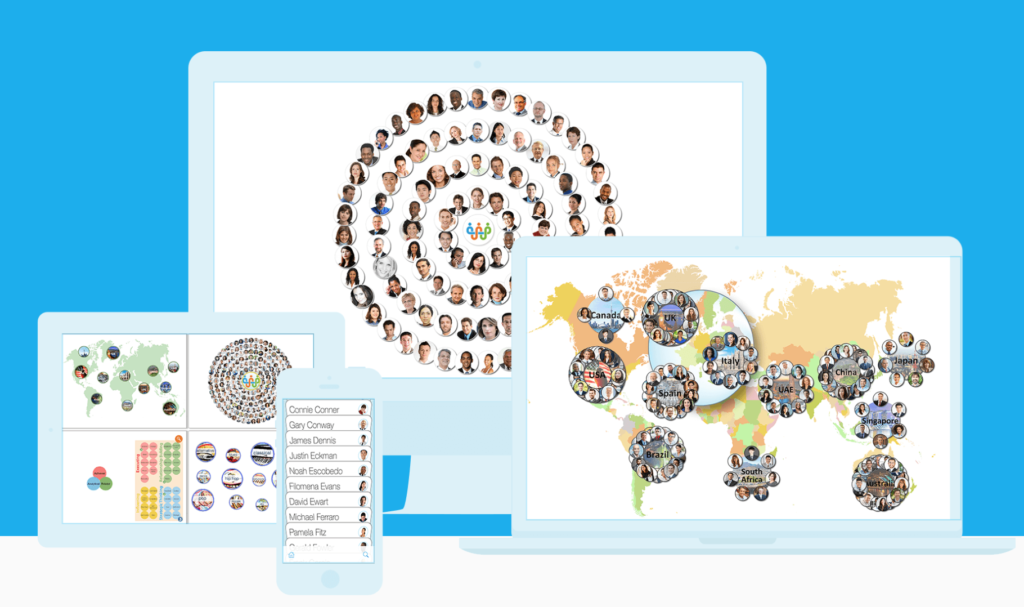 While my role started as something close to account manager, over the course of my term I ended up occupying many roles — hiring manager, design researcher, and even software tester during our 4-month roll-out of our in-house survey platform.
When I realized my personal goals involved getting outside the bubble of Silicon Valley, I set myself an additional goal: 8 months to transform the organization as best I could, after which I would take a long road trip to find a new sense of place for myself. During this time, I hired and trained two replacements, and embarked on a wide-ranging design project to transform our understanding of what Weave actually does. This project involved reading the latest group psychology research and primary interviews with our clients and prospective clients. The results supported a successful fundraising round, the launch of our in-house platform, and more broadly a product-market fit shift! When I joined, Weave only did one-off visuals for large events — picture a national sales meeting for several hundred people. What we became was a company that supported ongoing engagement in a wider variety of niches and team sizes.
I am beyond proud to have supported Paul, the founder, to have set an ambitious goal and to have conquered it.